This Catalogue has been Programmed.

Challenged with designing a 'book as an exhibition', this catalogue was inspired by the Whitney Museum's
Programmed: Rules, Codes and Choreographies in Art, 1965-2018. Each page was unique;

generated using data, such as temperature age, date and time of visit, both echoing and reinforcing the exhibit's focus.

Visitors could create their own version of the catalogue based on data generated during their visit. The resulting mini catalogue would be printed on newsprint, folded in four, stacked and bound with an elastic band and delivered in a plain mailing envelope to the visitors home.


The proposed permanent exhibiton catalogue featured a random selection of user generated pages, an introduction and and index. Each catalogue could also be compiled from a specific data set, for example, only pages generated by visitors on a certain date, or at a certain temperaure.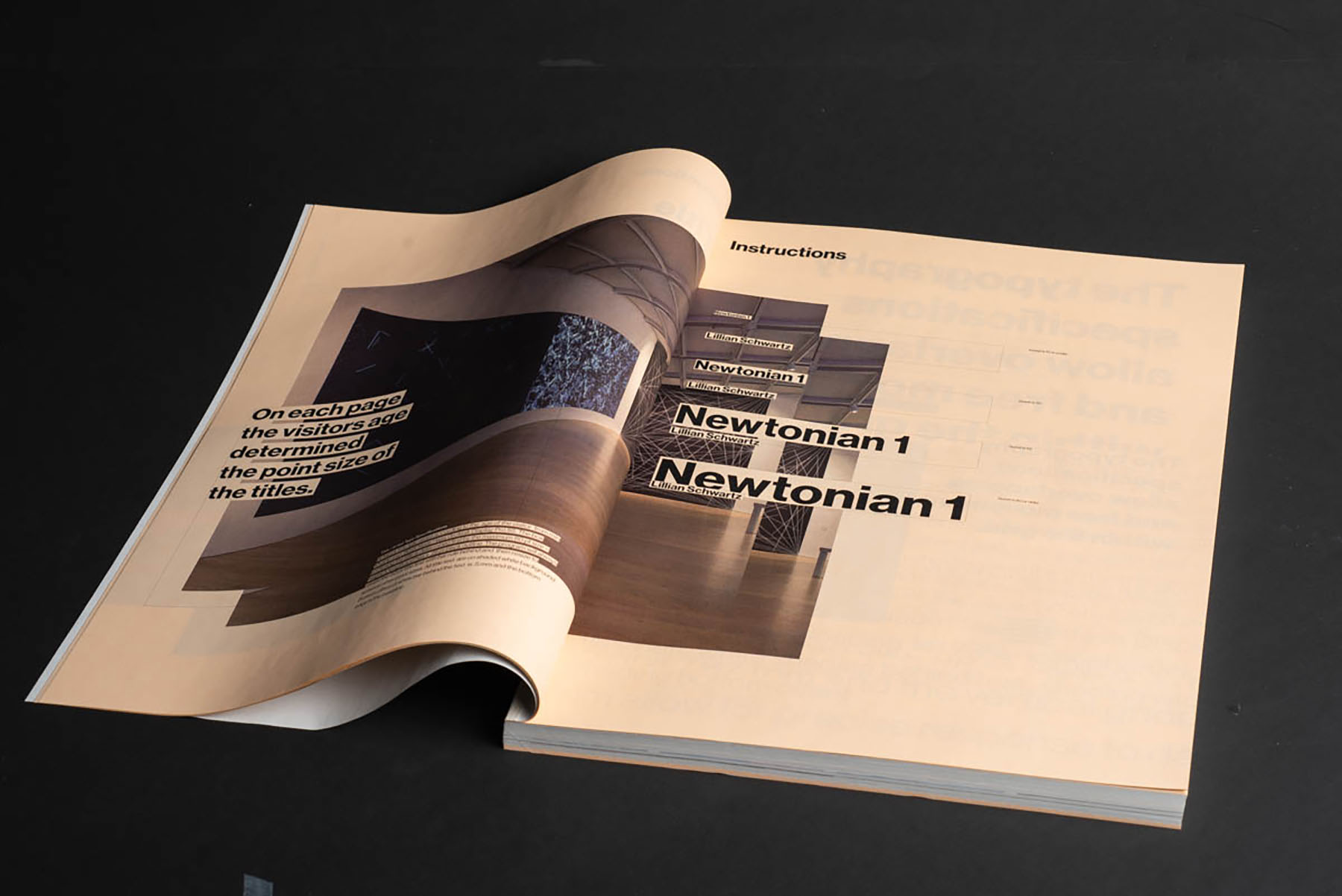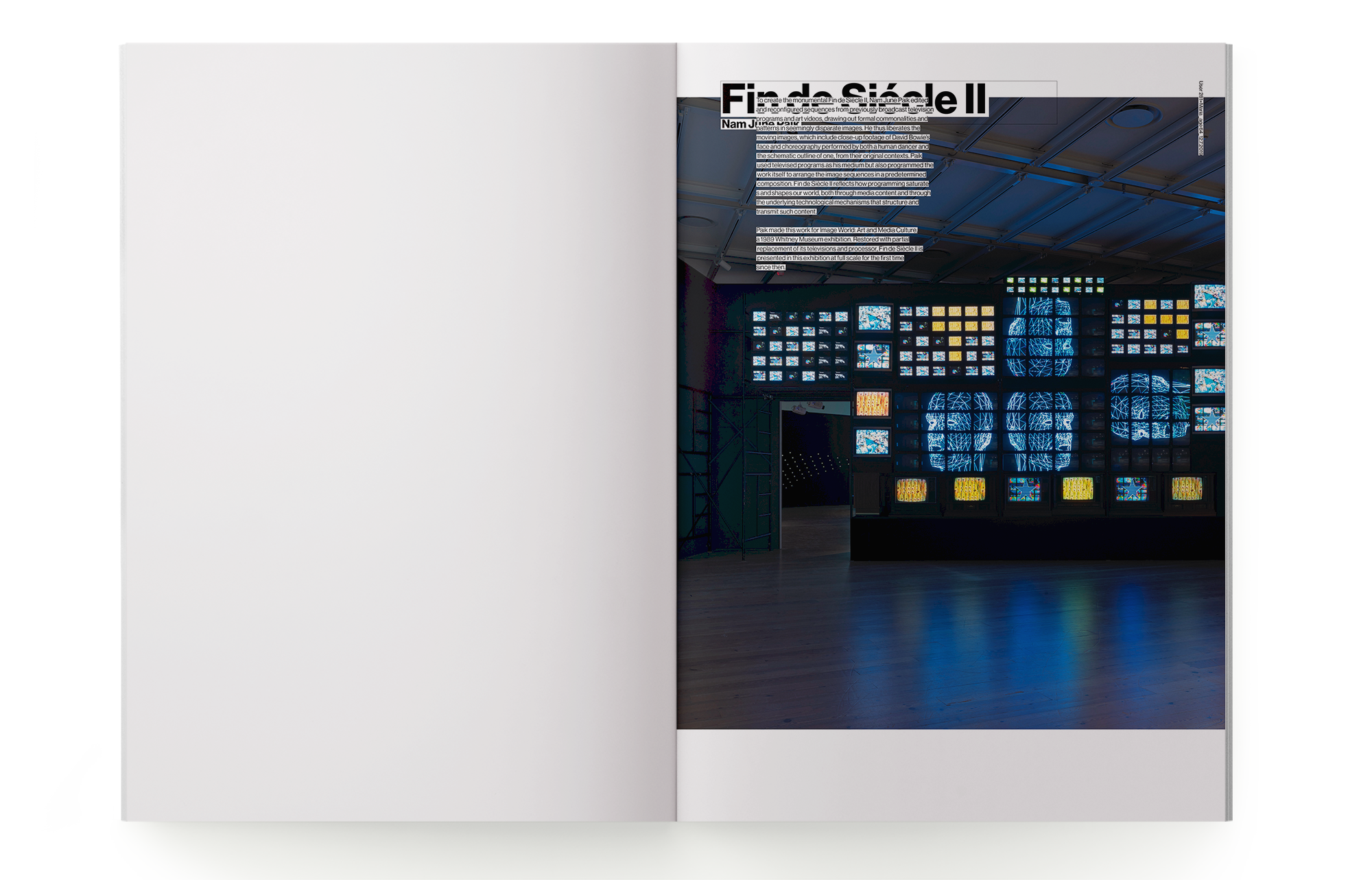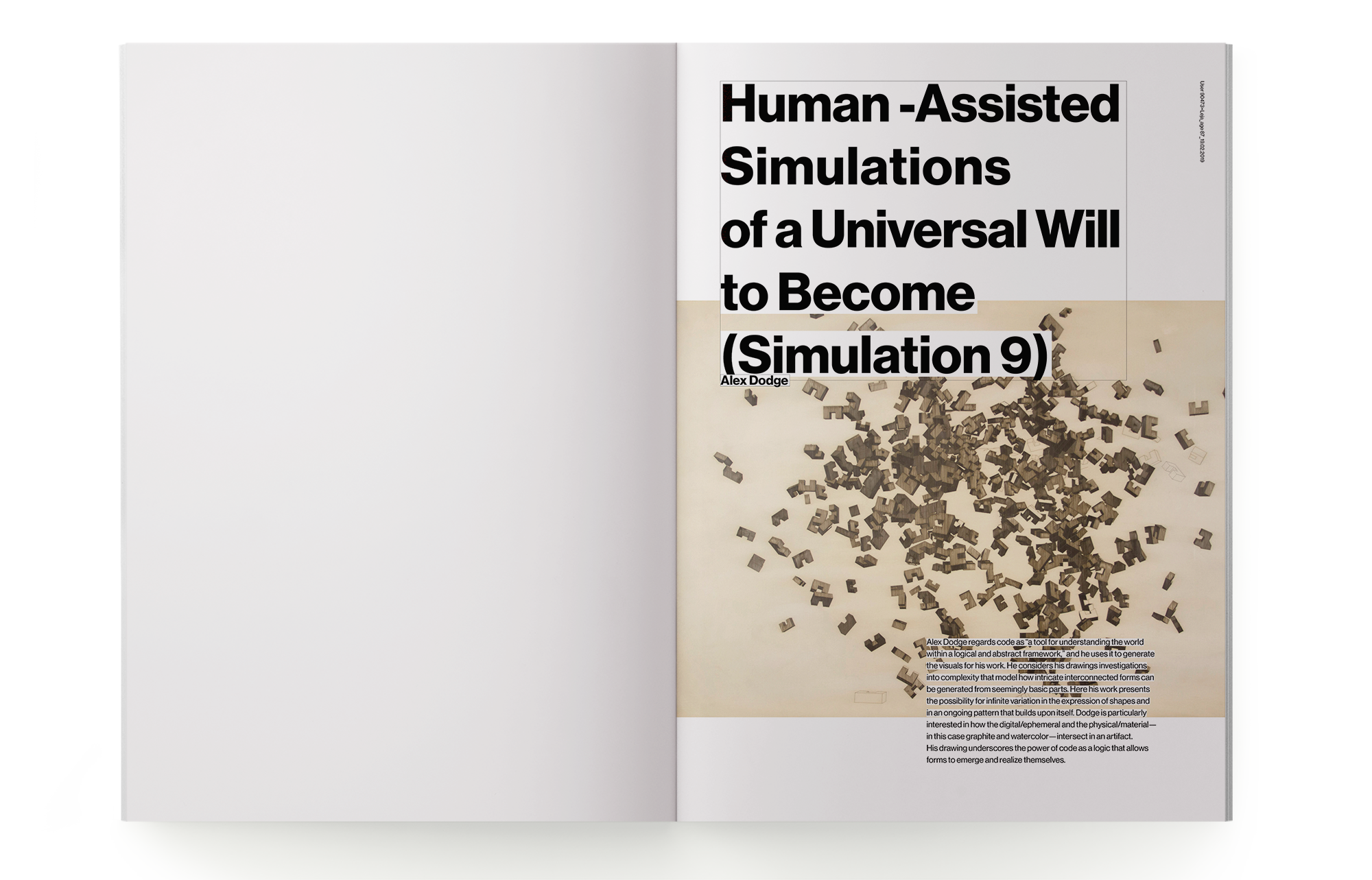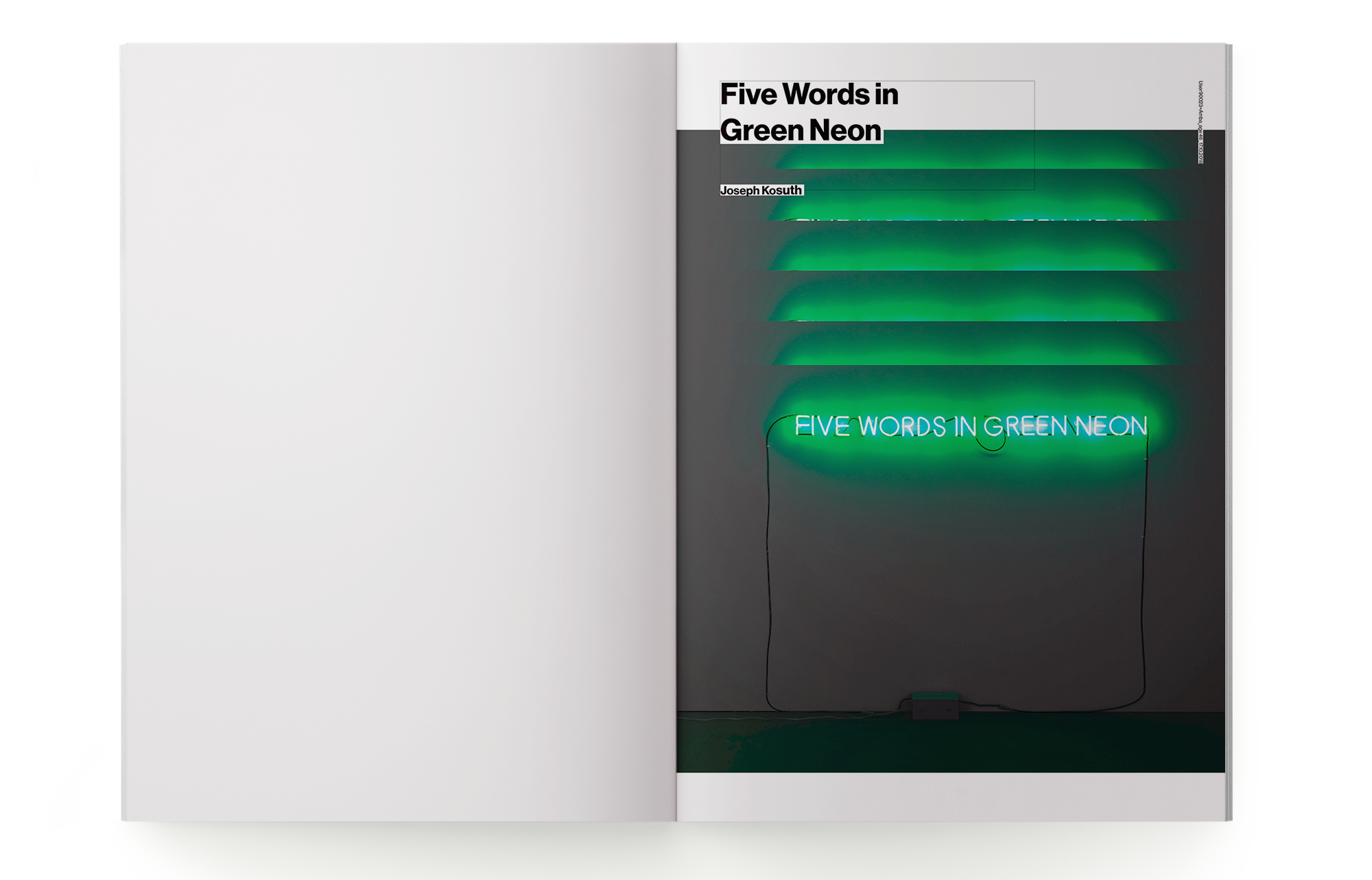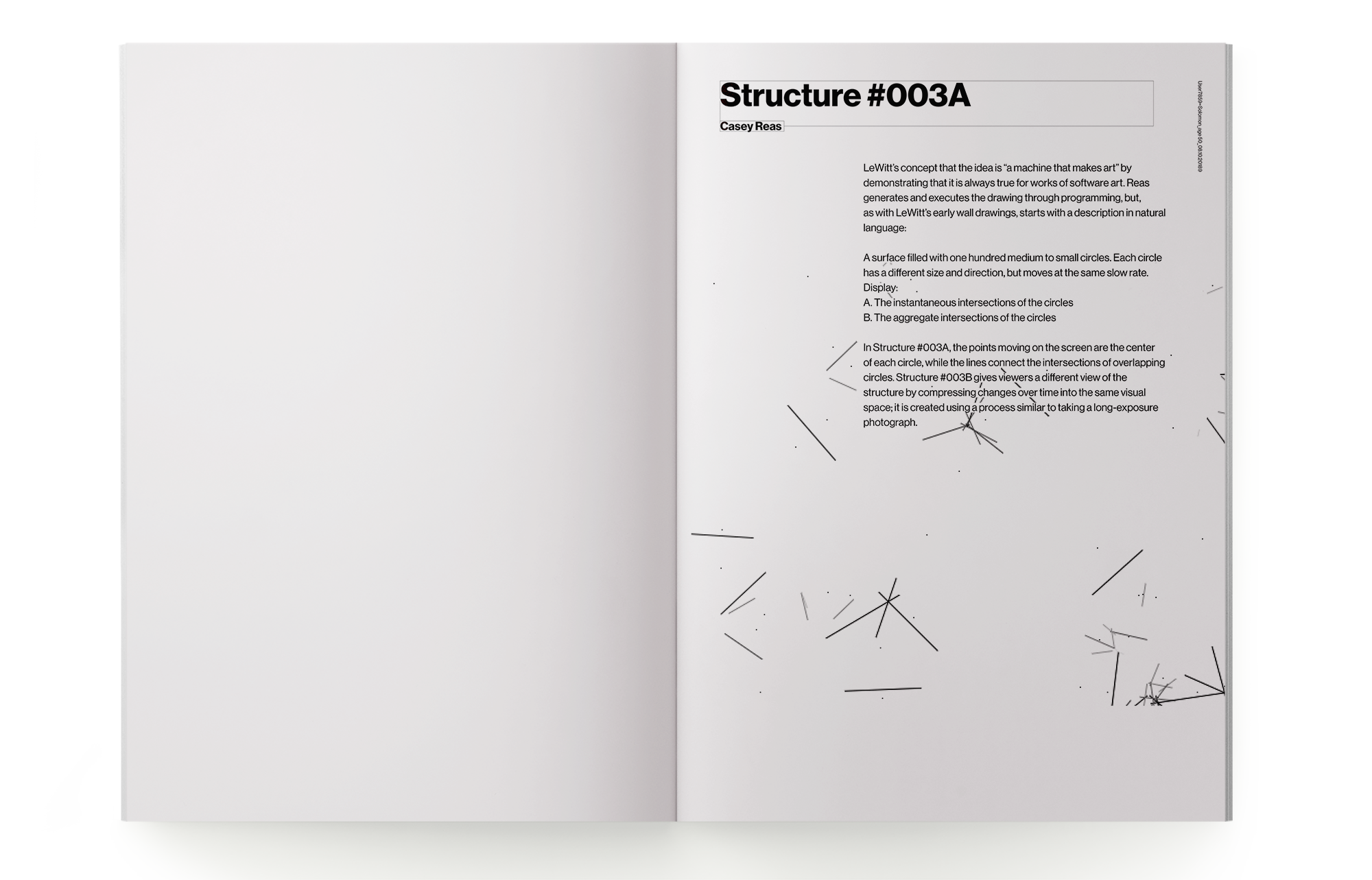 This Catalogue has been Programmed

The Whitney Museum of American Art's exhibition: Programmed: Rules, Codes and Choreographies in Art, 1965-2018, focused on works of art from the permanent collection that were based on artist's instructions. This proposed exhibition catalogue is likewise designed as a unique, programmed catalogue which also follows instructions and uses data generated by the visitors to the exhibit to determine the layout of each individual page. Global data such as date, time and temperature were combined with user specific data such as name and age, as well as responses to questions. This data interacted with the elements on the page in predetermined ways to create unique individualized and sometimes unexpected layouts.

Visitors to the exhibition could choose to print on demand between 10 to 42 folded pages on newsprint of their personally generated designs as an instant catalogue. The paper and size were selected to reflect the immediacy and programmed nature of the catalogues. The final exhibition catalogue consists of a selection of these user-generated pages in response to each artwork in the exhibit. The catalogue is ever-evolving and could be generated to reflect whichever data was. selected; all visitors from a specific day, visitor's with the same favorite artwork or even the outdoor temperature. The catalogue functions then not only as an archive of the exhibit but also an archive of the experience of the creation of the user generated page.


PROJECT
Exhibiton catalogue developed in the context of the MA in Visual Communication and Design FHNW HGK
Art Direction
CONCEPT AND DESIGN:
Tammy Demelier, Alice Fada

LECTURER:

Prof. Marion Fink
SPECIFICATIONS
Typeface:
Neue Haas Grotesk Text Pro 55 Roman,
Neue Hass Grotesk Display Pro 75 Bold
Paper:
Estrella Matt, ISO-White, 60gm,
Kaskad, Salmon, 80gm
Print:
Canon iR ADV C5240i
,
Self-published in Switzerland, 2019,
Edition 3 copies
© 2018 by Visual Communication Institute, Academy of Art and Design, Basel, FHNW | Tammy Demelier + Alice Fada