Here is a short selection of works that I have created and collaborated on over the last 25 years.

TORONTO ARTS WEEK
LOGO AND PROMOTIONAL MATERIAL
TUDHOPE ASSOCIATES
TORONTO, CANADA
[ CONCEPT | GRAPHIC DESIGN ]
This was one of the first projects I did when I started as a designer at Tudhope Associates. I was fresh out of school and was lucky to have such a big role. The initial concept and graphics were designed almost exclusivly with pen and paper, a long process that resulted in a multi page process book that I still have. The logo drew influence from the "Memphis group" which was popular at the time. It gives the impression of an A as well as impressions of dance, music and visual art. Some of the final graphics were refined on the Macintosh II that was in our office and which I was getting more and more comfortable with. The event graphic appeared on posters all over Toronto, an amazing thing for me at the time.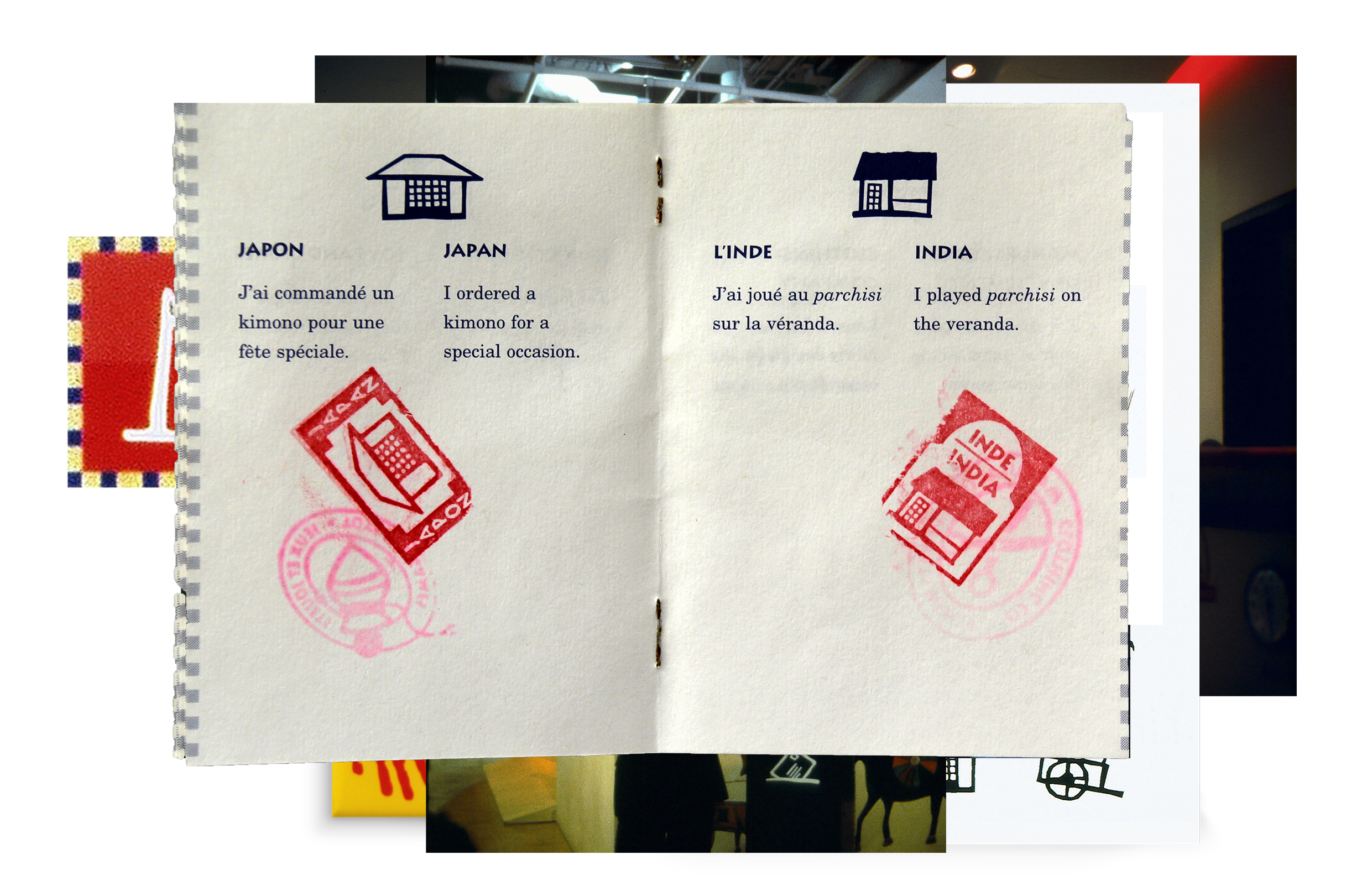 CHILDREN'S MUSEUM
CANADIAN MUSEUM OF CIVILISATION
DESIGN + COMMUNICATION MONTREAL, CANADA
[ EXHIBIT DESIGN | GRAPHIC DESIGN, | WAYFINDING]
The Children's Museum at the Canadian Museum of Civilization in Hull, Ontario was a large scale project that I worked on within the team at Design + Communication in Montreal. From the studio in Old Montreal we created a trip around the world for children. My scope of work encompassed all of the visual graphics including the graphic surfaces and textures of the buildings. I researched the graphics of structures such as ships as well as each country's architecture and cultural symbols. From the research I did sketches that were then turned into three dimensional structures with the graphics and signage painted on to the surfaces. I also developed a wayfinding system which including signage in both french and english as well as a series of symbols to aid in the wayfinding for the young guests. These symbols were then developed into stamps that the children could add to their passports as they toured each country and participated in the activities. The passport stamping devices were on the wayfinding totems located in each "country" and there the children could see signs pointing to places to explore around them as well as a three dimensional globe to situate themselves in the world. The museum has been using the same design and graphics since 1994 with much success and just recently announced that it will be redone in the coming years.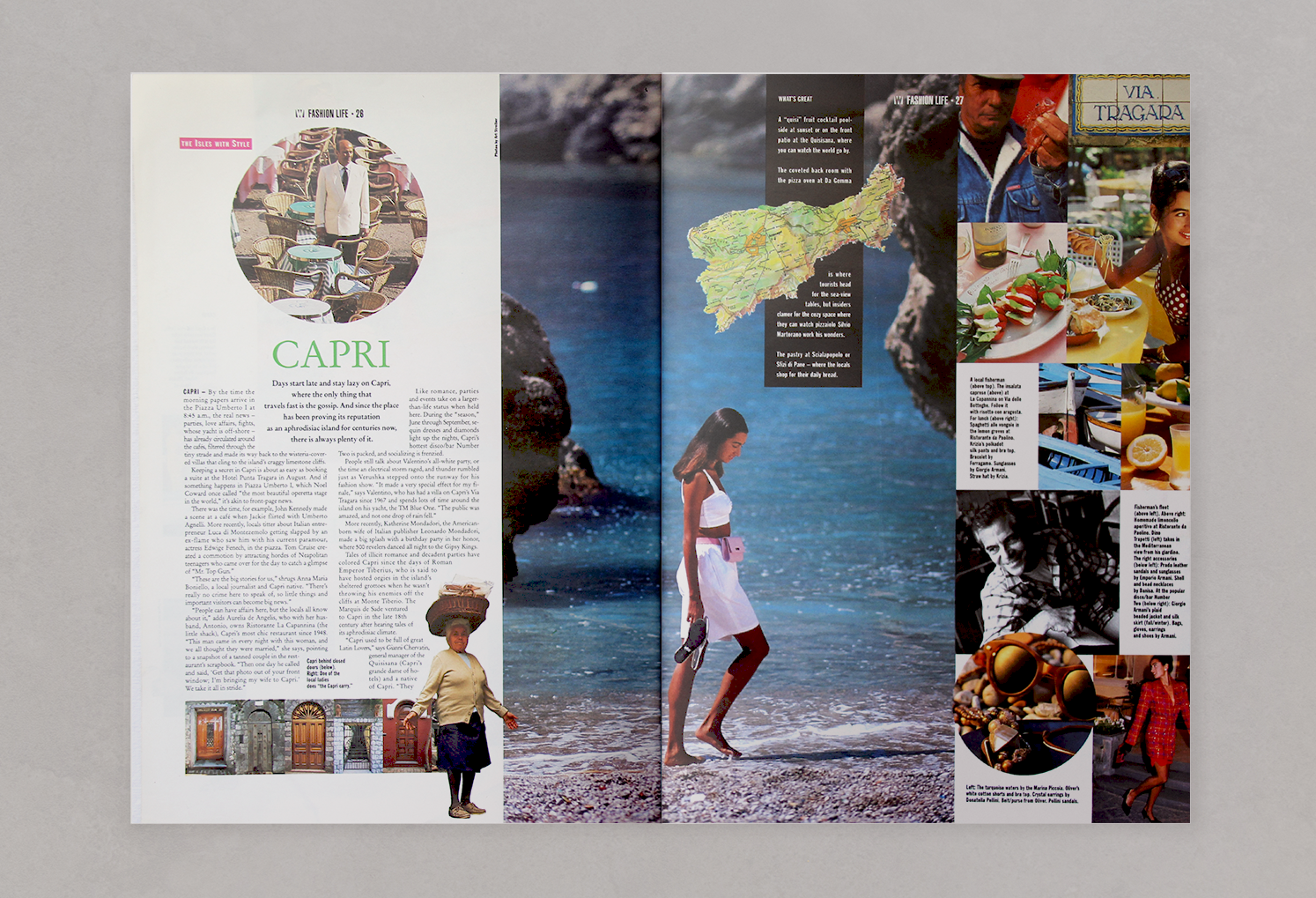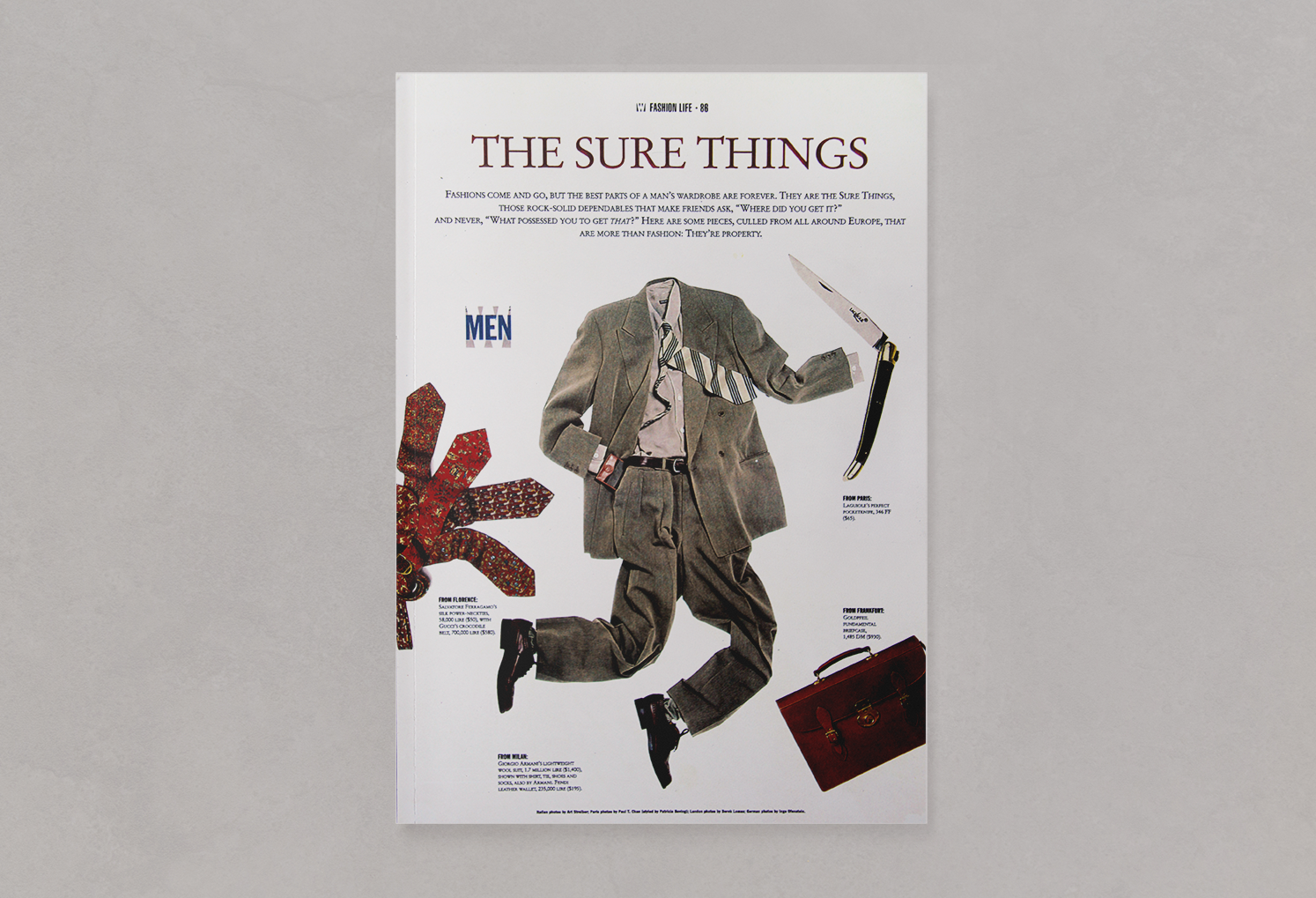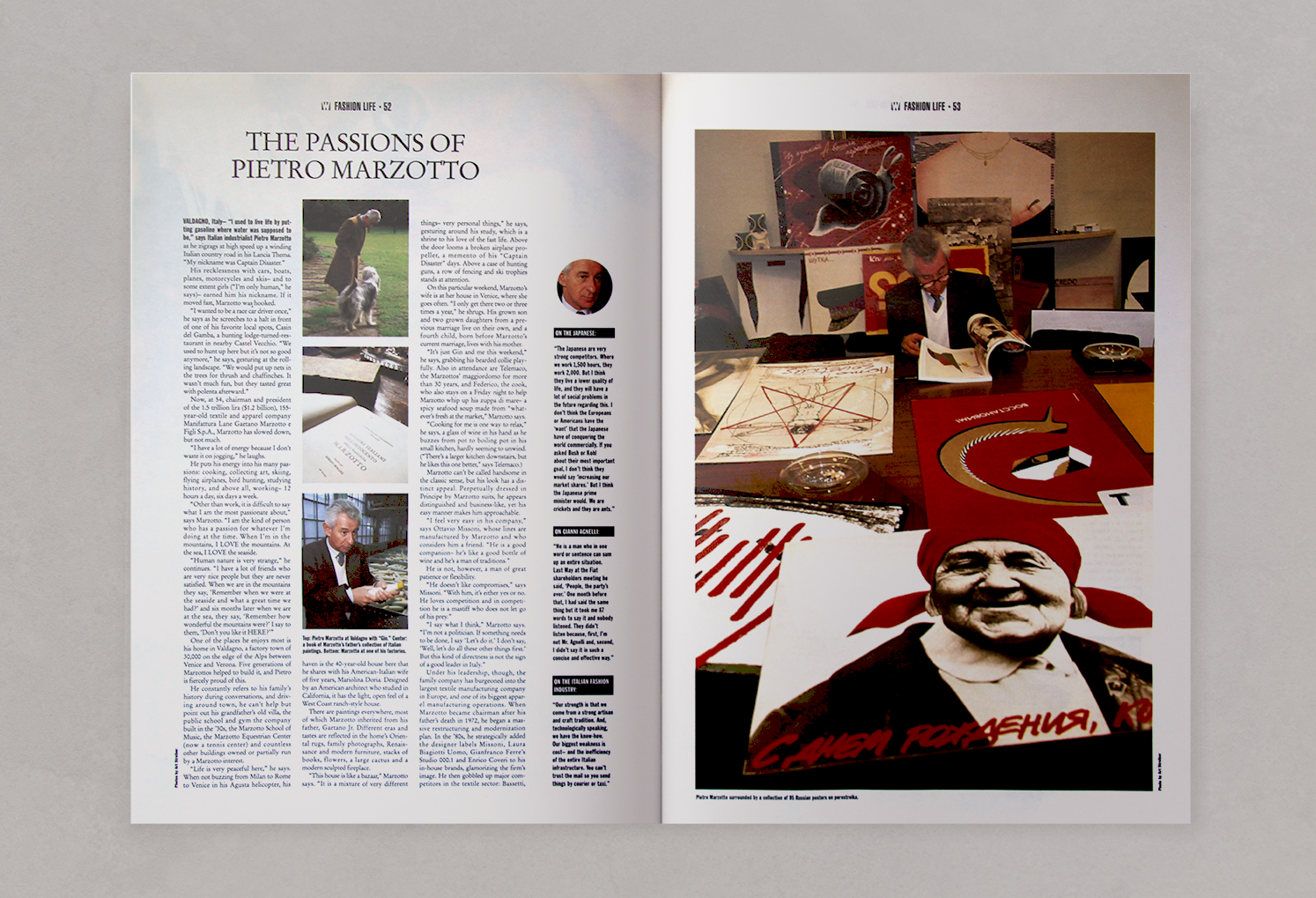 W MAGAZINE EUROPE
ASSOCIATE ART DIRECTOR
FAIRCHILD PUBLICATIONS
PARIS, FRANCE
[EDITORIAL DESIGN | ART DIRECTION]
"Working in Paris in an office steps from the US Embassy during the period that included the fall of the Berlin wall and the start of gulf war set the tone for my time as part of the creative team that produced Issue 00 of W Europe. We designed the initial concept and layouts for the magazine, using a small mac and photocopier to generate graphic elements which were then laid out on layout board with wax. Our challenge was to come up with a distinct European version of the US flagship magazine - produced in four languages with only a black plate change. An amazing work environment which included the opportunity to attend shows, coordinating photo shoots, hiring illustrators and supervising press runs and the occasional studio visit by an 80s supermodel or even Mr. Yves Saint Laurent."
SPORTSLAB
TRAVELING SPORTS EXPERIENCE
DESIGN +COMMUNICATION
MONTREAL, CANADA
[EXHIBIT DESIGN | ART DIRECTION]
"This interactive exhibition was designed to break down and travel in semi-trailor trucks all around the US. setting up around major sporting events. It allowed fans to measure their skills at different sports and immersed them within the experience. Working with the team at Design + Communication I was responsible for all of the graphics within the exhibit, including way-finding, explanatory panels as well as banners and fencing to create atmosphere. The photos were chosen from the olympic photography archives at NBC in New York. I manipulated the photos in the background, stretching and colorizing them to make them more dynamic. Bright colors and moving type and graphics were chosen to create excitement. Halfway through the project I was relocated to Philadelphia where I completed the project using painfully slow dial up internet (AOL) and fedexing zip disks and proofs back and forth to Montreal. An very early example of remote work and digital nomadism."