An Archive of Forgotten Memories

A series of books, one for each tape, that tell the stories contained on eight unviewed and forgotten video cassettes.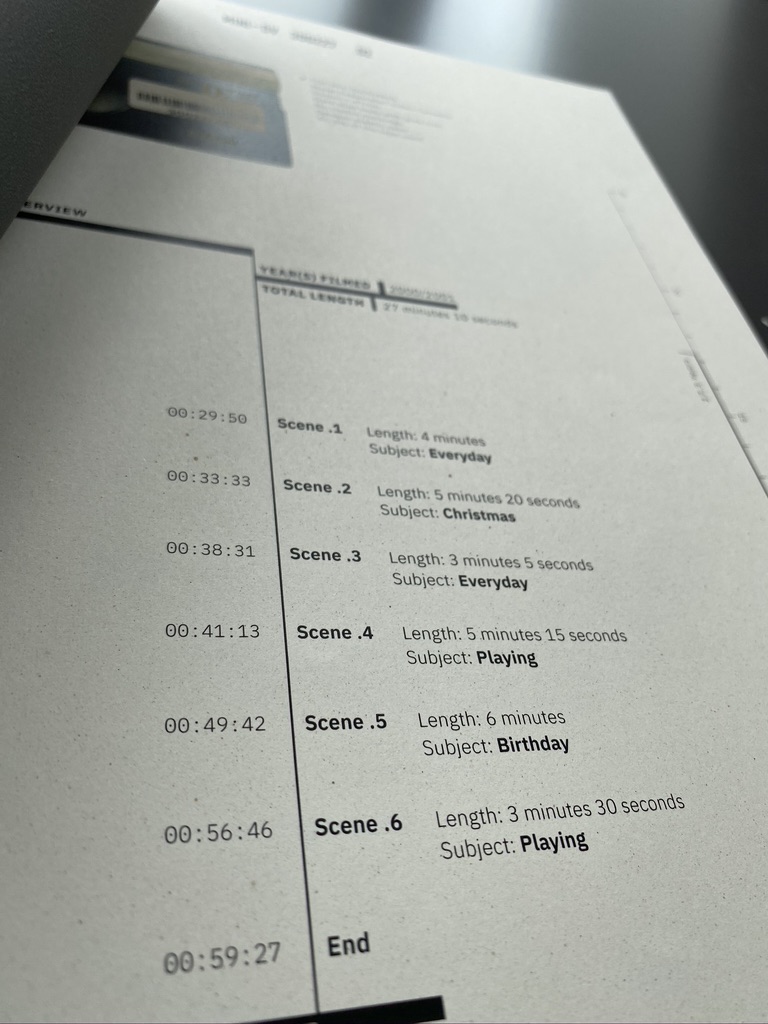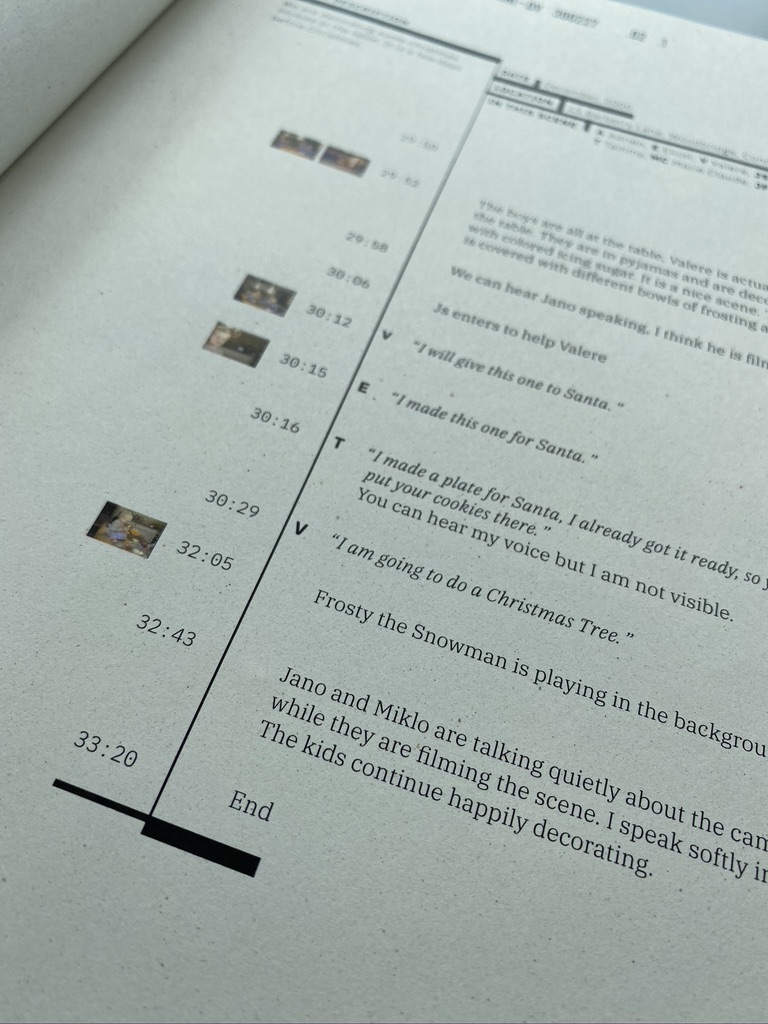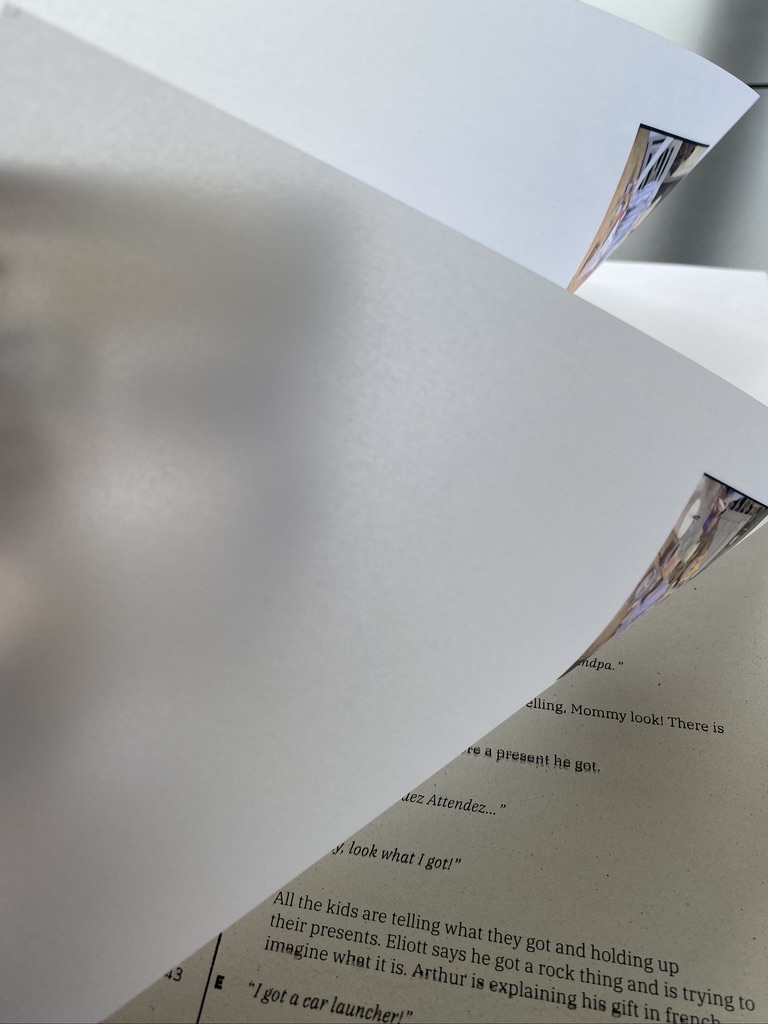 This project considered not only how to document the memories contained on the tapes but also how to capture the disjointed and fractured nature of the stories which were often filmed at different time periods on the same tape. The paper stocks used in the printed book were chosen to recreate the tactile feel of the video cassettes.

Each book introduces one tape, with the first page an overview of the tape and then each scene is further broken down with location, characters and other details. The length of each book changes based on the amount time filmed on the cassette. The audio was transcribed into a written script, and placed on to arhcival paper with exacting typography. Images were screen captured while watching the tapes and they were then printed on to transparent paper allowing them to layer over the other images and texts recreating the layered, complex nature of memories. Adding to the tactility of the books, the front and back title pages were printed on a black transparent paper that overlayed the contents.

The books have an open binding with a heavy cover printed in black on a heavy smooth metalic grey cover stock which to the touch feels remarkably similar to the plastic cassettes.


PROJECT
Archive developed in the context of the MA in Visual Communication and Design FHNW HGK
Project Concept
CONCEPT AND DESIGN:
Tammy Demelier

LECTURER:

Jinsu Ahn
SPECIFICATIONS
Typefaces:
IBM Plex Sans, IBM Plex Serif, IBM Plex Mono,
Monthoers 2.0 Clean
Paper:
Siro Pearl Graphite, Goldenstar Coffee, Alga Carta Ivory, Translucent Hochweiss Transparent Paper
Print:
Self-published in Switzerland, 2018
© 2018 by Visual Communication Institute, Academy of Art and Design, Basel, FHNW | Tammy Demelier